UNION is proud to be part of a brand new laundry setup by Iride Campolo and her team at Lavanderia Iride located at the innovative Green Pea retail park located near Turin, Italy where sustainability and low impact on the environment are the key to products and services on offer.
The family-run laundry business, now in its 4th generation, brings years of experience in dry-cleaning into the age of sustainability with a brand new UNION HL860 multi-solvent machine installed in the only laundry facility in the prestigious Green Pea complex.
Green Pea is the first "Green Retail Park" in the world dedicated to the theme of sustainability and respect for the environment with 15,000 sqm spread over 5 floors.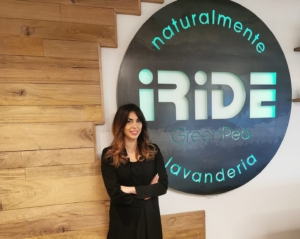 We wish Iride Campolo and all the team good luck in this exciting new venture and thank them for once more choosing UNION as a guarantee of reliability and sustainability in dry-cleaning.
Read more: